Uniquely influential and rewarding work
Exciting plans for the future
A collaborative, supportive and diverse culture
"We're proud of our 300 year history, but this doesn't stop us from taking an innovative approach to the future"
The Bank of England is changing today. You define tomorrow.
There's no question that the Bank of England is a special place to build your career. Every day, you'll work at the heart of the UK economy, helping us to maintain monetary and financial stability for the good of the people. At the same time, you'll be encouraged to look forward and respond positively to the new challenges we face. Right now, we're changing quicker than ever before.
A unique institution. A unique experience.
What sets the Bank apart is our purpose. Everything we do is aligned to our mission to serve the public good. This makes the work we do (and the work you could be involved in) fascinatingly complex and almost always high profile. Our decisions make tomorrow's headlines. We influence changes that affect millions, and shape the entire financial sector. 
The way we operate is also a real draw for many of our people. Unlike most financial institutions, we're not primarily focused on profits. For us, it's much more about the quality of our thinking and the rigour of our analysis. Working in an agile, transparent, keenly intellectual environment, you'll have the freedom to think deeply about problems and produce high-quality research. All while collaborating with some of the leading minds in your field.
"Our work makes a real difference. You can't get a better shared purpose than to 'Promote the good of the people of the UK by maintaining monetary and financial stability".
Katherine Dossa, Manager, Prudential Policy Directorate
Help us achieve our vision for 2020
While we're a prestigious organisation with an incredible heritage, we're not resting on our laurels. Far from it. Across the Bank, we're launching initiatives to make the best use of new technology, encourage stronger collaborations, and improve the public's understanding of our work. We're focusing on what matters most and striving to maximise our potential. This makes it a brilliant time to join us. You'll have the scope to help shape our future – and everything you need to realise your potential too.
"The Bank is often at the forefront of global developments in central banking and financial regulation, so every day brings something different and keeps you on your toes."
Neel Acharya, Legal Counsel, Legal Directorate
What you can expect
A supportive, collaborative, empowering culture 
There's always been a collegiate atmosphere at the Bank. Everyone is open and friendly. We share expertise and teams work together to deliver. And with our fresh vision, we're taking everything up a notch. You'll be empowered to take the initiative, stretch yourself and contribute outside of your role. Put simply, you'll have even more opportunities to collaborate with industry-leading experts on work that impacts the whole financial sector.

Training and development to meet your needs
Of course, you'll also have access to high-quality training. This will help you develop all of the vital professional and technical skills you need. In certain roles, there may also be the opportunity to study for a relevant master's degree and go on a secondment to an external organisation.
"The people are friendly and always willing to give up their time. If you need some information, find the right person and they'll usually bend over backwards to help you."
Alison — Education and Museum Officer
A caring, flexible bank
You'll be part of an organisation that knows how to look after you. As well as an extensive Wellbeing programme, you'll benefit from the chance to create a role that fits in with the rest of your life. We're real advocates of flexible working and are rated as a Top 30 Employer for Working Families.
"The culture here allows for ideas to be easily shared. You're encouraged to be inquisitive and for that reason, you are constantly learning."
Zandy Adjirackor, Insurance Supervision (2016 Graduate in-take)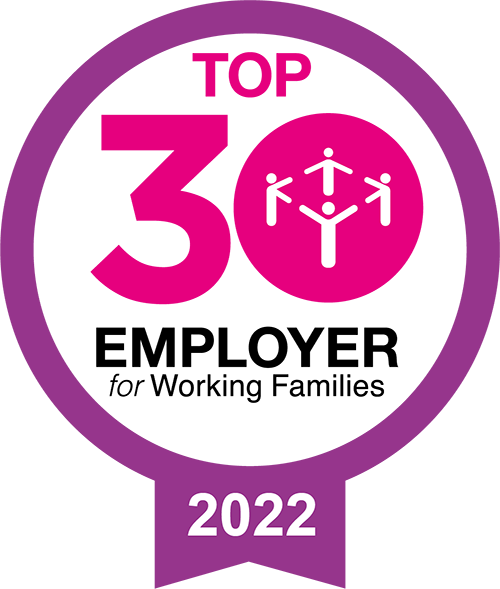 Celebrating diversity and inclusion
We understand that diversity makes us stronger and we're passionate about creating an inclusive environment. To promote this, we have a wide range of networks to support our staff. These include: Women in the Bank, Bank of England Ethnic Minorities, Christian Union, Disability Network, Jewish Network, Mental Health Network, Muslim Network and the Lesbian, Gay, Bisexual and Transgender Network.
Competitive benefits
The high profile, challenging work and sense of purpose are not the only benefits to working here. Within this unique institution, you'll also enjoy a benefits package that sets us apart from other organisations. Here are just some of the highlights:
Competitive salary
a competitive salary taking into account the level of experience, knowledge and specialism required for the role, as well as the wider reward package.
Performance award
a discretionary non-pensionable cash payment which reflects performance over the previous calendar year.
The Bank of England pension fund
a non-contributory, career average pension giving you a guaranteed retirement benefit of 1/95th of your annual salary for every year worked.
Annual leave
25 days' annual leave with option to buy up to 13 additional days through flexible benefits.
Health and wellbeing
You'll receive private medical insurance and income protection insurance, as well as benefiting from an on-site medical and dental unit.
Flexible working
We take the work-life balance of our people very seriously, and recognise that everyone here has a life outside of work. As such, we are open to all kinds of flexible working options. 
Who we're looking for 
Achieving our mission requires the expertise and energy of more than 4,000 people. And while many on the team here are world class specialists in economic, supervision, risk and financial subjects, we can also offer challenging careers to professionals from a broad range of backgrounds — everything from HR and IT, through to facilities, administration and security. 
Whatever your role, you can expect to gain real satisfaction from making a lasting contribution to the UK economy and everyone who lives and works here.