Biography
Sir Anthony Habgood was Chair of Court at the Bank of England between July 2014 and June 2018, and was also Chairman of RELX Group plc and Chairman of Preqin Ltd. Anthony was formerly Chairman of Norwich Research Partners LLP from 2013 to 2016, Whitbread plc from 2005 to 2014, Mölnlycke Health Care Ltd from 2006 to 2007 and of Bunzl plc from 1996 to 2009.
Anthony graduated in economics from Cambridge University and has an MS in industrial administration from Carnegie Mellon University. He joined Boston Consulting Group in 1970 and became a director in 1977. Having worked in Boston, Tokyo, Munich and London, he became Managing Partner of BCG Ltd in London and a member of the executive committee of BCG Inc from 1981 to 1986. He joined Tootal Group plc in 1986, and became Chief Executive in 1991. He was also Chief Executive of Bunzl plc from 1991 to 1996, and subsequently became Chairman. 
Anthony has previously held non-executive directorships at Geest plc, NatWest Bank plc, Powergen plc, Marks and Spencer plc, SVG Capital plc and the Norfolk and Norwich University Hospital Foundation Trust. In 2006 he was the winner of the Daily Telegraph Award for a Decade of Business Excellence at the National Business Awards. He is also a visiting fellow at Oxford University.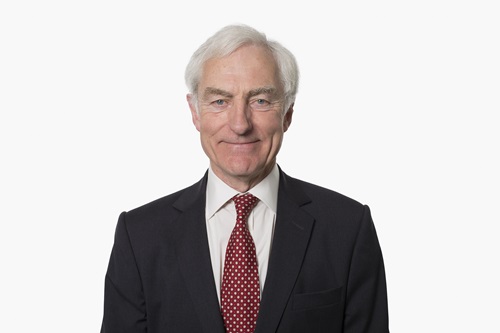 This page was last updated 31 January 2023
Give your feedback