Biography
Dame Clara Furse joined the Bank of England's Financial Policy Committee (FPC) in April 2013, following the enactment of legislation to create new regulatory architecture that established the statutory FPC as the committee responsible for the UK's macro-prudential policy. She is also a non-executive Director of Nomura Holdings Inc., Vodafone Group Plc, Amadeus IT Holdings SA, and the UK's Department for Work and Pensions, where she is the Lead Independent Director. She is a member of the Panel of Senior Advisors to Chatham House, a member of Bocconi University's International Advisory Council and in 2012, she chaired the Lead Expert Group of the UK Government's Office for Science Foresight Project on the future of computer trading in financial markets.

She was Chief Executive of the London Stock Exchange Group, a FTSE-100 company, from January 2001 to May 2009. During this period she was also a non-executive Director of Euroclear plc, LCH Clearnet Group Ltd., Fortis SA and a member of the Shanghai International Financial Advisory Council. From 2009 to 2013, she was a non-executive Director of Legal & General Group.  

Prior to joining the Exchange, Clara was Group Chief Executive of Credit Lyonnais Rouse from 1998 to 2000. Before that she spent 15 years at UBS.

Clara's career has spanned a broad range of global financial markets.  She began her career in 1979 as a broker, joining Phillips and Drew in 1983. At UBS she became a Managing Director in 1995 and Global Head of Futures in 1996. During the 1990's she also served as a non-executive Director, Committee Chairman and Deputy Chairman of LIFFE, the UK's first financial futures exchange.  

Clara was educated at schools in Colombia, Denmark and Britain, and received her BSc (Econ.) from the London School of Economics in 1979. She speaks several European languages and lives in North Wales and London with her husband and three children. She has achieved a number of firsts and won a number of awards during her career, including being named in the TIME 100 in 2007. 
 
In 2008 Clara was made a Dame Commander of the British Empire for her contribution to the Financial Services industry.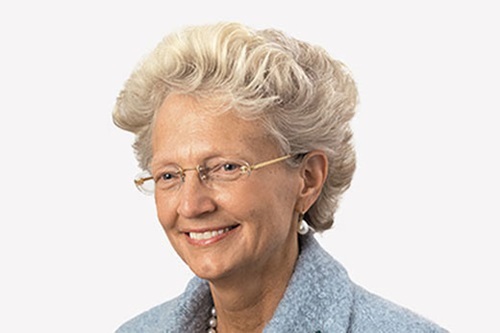 This page was last updated 31 January 2023
Give your feedback