Biography
She was responsible for reshaping the Bank's operations and balance sheet, including ensuring robust risk management practices and leading the design and execution of quantitative easing by the MPC. 

Dr Shafik also oversaw the implementation of reforms to the Bank's Sterling Monetary Framework; led the Bank's work to build fair, efficient and effective financial markets; and reviewed and strengthened the Bank's Markets and Banking areas, including market intelligence and reform of the high value payments system.   

Dr Shafik was jointly responsible for the Bank's international surveillance, analysis and engagement.  She represented the Bank in international groups and institutions, including as G20 Deputy and in the Bank's engagement with the IMF, overseas central banks and the Bank for International Settlements (BIS).  Dr Shafik sat on the Monetary Policy Committee, the Financial Policy Committee, the Bank's Court of Directors and the Board of the Prudential Regulation Authority. 

Prior to joining the Bank, she was Deputy Managing Director of the International Monetary Fund from 2011-2014 where she was responsible for the IMF's work in Europe and the Middle East, the IMF's $1 billion administrative budget, human resources policies for its 3,000 staff and the IMF's training and technical assistance on a variety of macroeconomic and financial stability issues. She regularly chaired the Board of the IMF and represented the organization in a variety of global fora.  

Nemat Shafik was Permanent Secretary of the Department for International Development from March 2008 to March 2011 where she was chief executive of the department responsible for all UK development efforts. Prior to joining DFID in 2004, Nemat Shafik was Vice President at the World Bank where she improved the performance of a private sector and infrastructure portfolio of investments worth about $50 billion and managed global groups to provide both policy advice, debt and equity investments jointly with the International Finance Corporation in the areas of oil, gas and mining, telecommunications, small and medium enterprises, project finance and guarantees.  

Nemat Shafik has also chaired six international consultative groups and served on seven boards on a wide range of sectors and issues. She has held academic appointments at the Wharton Business School of the  University of Pennsylvania and the Economics Department at Georgetown University. Nemat Shafik attained her BA in Economics and Politics from the University of Massachusetts-Amherst, her MSc in Economics from the London School of Economics, and a DPhil in Economics from St. Antony's College, Oxford University.  

Nemat Shafik has authored, edited, and co-authored a number of books and articles on a wide variety of economic topics.  She was made a Dame Commander of the British Empire in the Queen's Birthday Honour's list in 2015.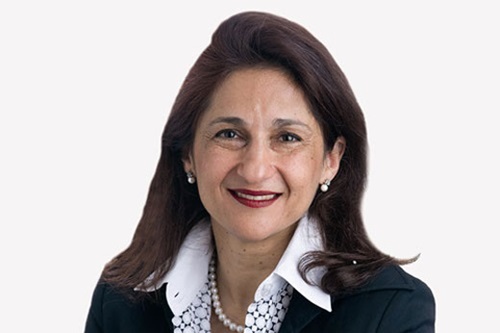 Latest news and publications
This page was last updated 31 January 2023
Give your feedback