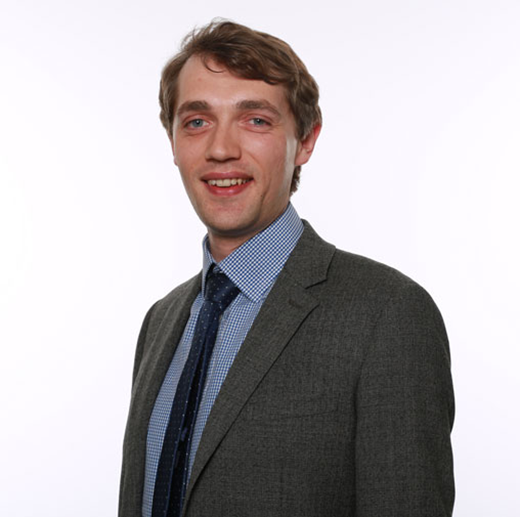 Arthur Turrell

University
University of Durham
University of Cambridge
Imperial College London

Degree Studied
BSc in Maths and Physics
Masters in Mathematics
PhD in Physics

Programme
PhD programme

Business Area
Advanced Analytics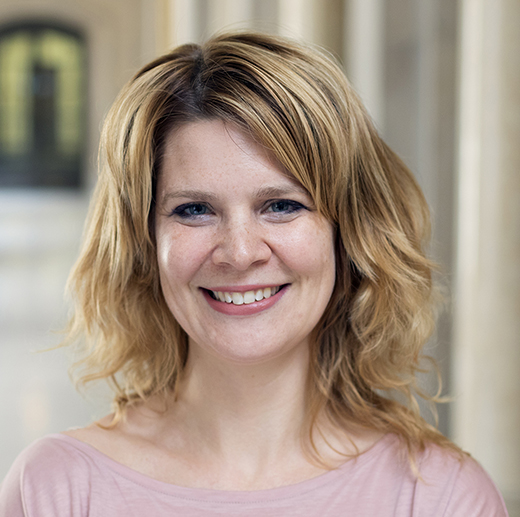 Neeltje Van Horen
University
University of Amsterdam

Degree Studied
PhD in Economics

Programme
PhD programme

Business Area
Research Hub
I've been a researcher at policy institutions throughout my career as I like to get inspired by current policy debates. I took a position as research advisor in the newly created Research Hub in 2016 as I was attracted to the renewed focus on research at the Bank of England. My job involves doing research and contribute to building a strong research environment in the Bank. I like that the Bank provides career tracks specifically designed for researchers.
The Bank has a very dynamic research community and provides an inspiring environment for researchers interested in research relevant to the Bank's core operations. Being located in London is an added bonus as it allows for ample interaction with researchers in academia. Staff is very collaborative and friendly and there is a lot of diversity. There is ample scope for debate and for thinking outside the box.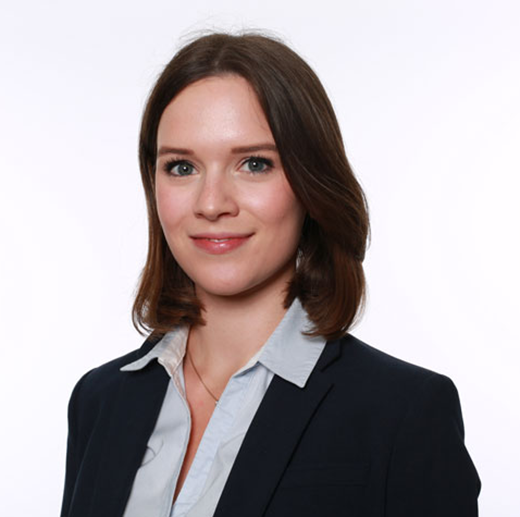 Marie Axt
University
Durham University

Degree Studied
Philosophy, Politics & Economics

Programme
Penultimate Year Internship

Business Area
Banking, Payment and Financial Resilience - Payment and Settlement Analysis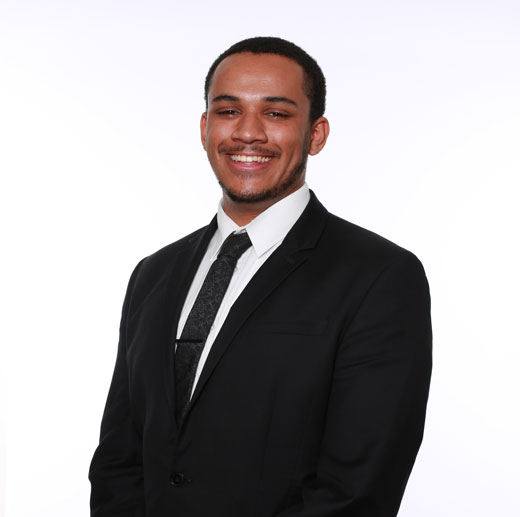 Callum Onyenaobiya
University
University of Warwick

Degree Studied
Computer Science

Programme
First Year Internship

Business Area
Financial Markets Infrastructure Directorate
I have a great interest in technology and problem solving. I have always had a great curiosity in how technology underpins the world of finance. The Bank of England provides me with a unique opportunity to not only work within the Bank, but learn where the skills I am developing at University fit in within the Bank and the financial world itself. The Bank has a clear drive in challenging and bringing out the best in their staff, a working environment I feel privileged to be a part of.
Every member of staff is friendly and welcoming. Despite working in FMID, I now have a strong understanding of numerous areas within the Bank. Not only thanks to the staff members I had to pleasure of speaking with, but also the vast variety of seminars the Bank put on in order for all members of the Bank to share ideas and knowledge; resulting in an open and productive workplace. I have felt honoured to have the chance to talk with such self-motivated people who all strive towards the Bank's common goal.
As a first year Intern, I did not expect to be given as much freedom with my project as I was. Having a passion for technology, I was delighted to be given the opportunity to explore tools such as R and VBA. Implementing such tools in my project meant not only have I taken away a stronger understanding of how the Bank works, but also skills I did not expect to learn which will prove beneficial in progressing through my career. This was only possible due to the Bank's passion for challenging and bringing out the best in people.
Meet the Industrial placements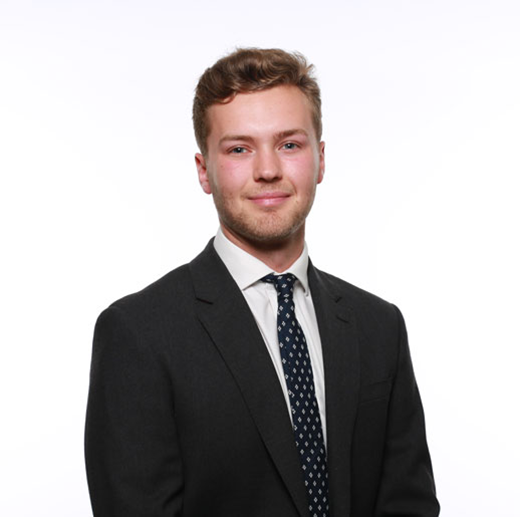 Max Capel
University
University of Bath

Degree Studied
Economics

Programme
Industrial Placement

Business Area
Monetary Analysis
The main reason I chose the bank is because I believed that it would be the best place to apply the knowledge I had learned in my degree to work. Over the past year I've felt I've been able to apply my degree and have also been able to build on my previous knowledge in a working environment.
The thing that I have enjoyed most about my time working at the Bank is the atmosphere. Everyone I work with is extremely friendly and always happy to take time to explain anything that I might not understand.
The main thing that has surprised me about my time at the Bank is the variety of work that you can get involved in. Over the course of the year I've been involved in a variety of different projects and work streams. I have found this very interesting and it has allowed me to build skills and knowledge across a broad range of subjects.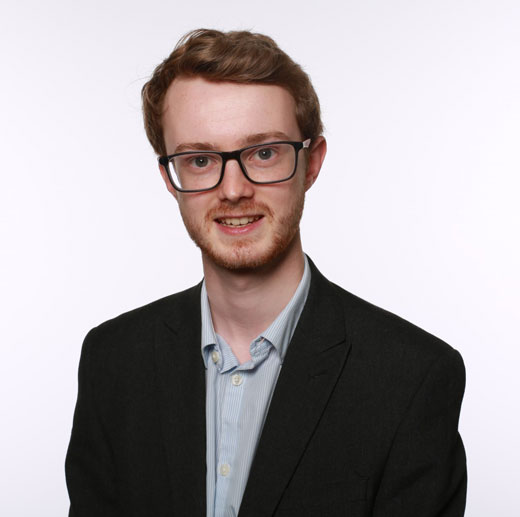 Matthew Eaton
University
Cardiff University

Degree Studied
BSc Accounting and Finance

Programme
Industrial Placement

Business Area
Technology
To be able to finish work each day knowing that the work you have done has helped enable the Bank's mission to promote the good of the people of the United Kingdom through financial and monetary stability, is something that you could only do at the Bank of England.
The Bank has a wealth of knowledge, experience and expertise across different fields, meaning you can develop your technical skills and further yourself by working alongside these experts, who are always open and happy to offer advice and guidance.
Working at a historic and national institution, gives you the chance to make a positive contribution to society and gives you a great sense of actually making a difference to society. Being in Technology, which underpins all aspects of the Bank's mission, means you can get involved in a variety of fascinating, fast paced workstreams, which are vital to the functioning of the Bank.
I like that The Bank operates in a collaborative and open environment, with colleagues always willing to share experience and information, making you feel welcomed and valued from the very start.
One of the things that surprised me the most was how open everyone is! Whether you just want to have a catch up with someone who may be able to help you with a project, or enquiring about the different networks that exist at the Bank, there is always a friendly face eager and willing to help you in whatever way they can. The Bank is full of people who truly care about you as a person and your career at the Bank.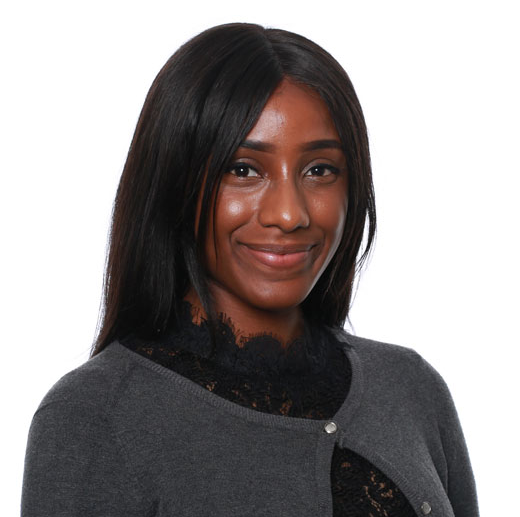 Zandy Adjirackor
University
The University of Manchester

Degree Studied
BSc Economics

Programme
Graduate Actuarial Programme

Business Area
Prudential Regulation Authority
Having studied Economics at University, I was keen to see how the theory worked in practice. I chose to apply to the Bank because of the influence it has on the UK Economy as well as the individual perspective I myself could gain being so centrally involved in UK financial stability. I wanted something challenging, interesting, current and with purpose and felt that the Bank offered just that.
The people that you meet at the Bank are from a range of backgrounds with a wealth of specialist knowledge and years of experience. The collaborative nature of work here is definitely a stand out feature and an element that allows for an enjoyable working environment. Many are willing to share their expertise whilst also encouraging input from colleagues all around. The culture here allows for easy interaction between individuals and for ideas to be easily shared. You're encouraged to be inquisitive and for that reason, you are constantly learning!
The projects and areas of work that you get involved with are incredibly varied and therefore no two days are the exact same. With Specialism research pieces focused on the key risk areas faced by insurance, work is both challenging and thought provoking. Alongside the opportunities offered to liaise with industry executives in ongoing supervision, working here provides ample opportunity to develop both soft and hard skills. The level of responsibility that you're given so early on within your career is another great aspect of working here.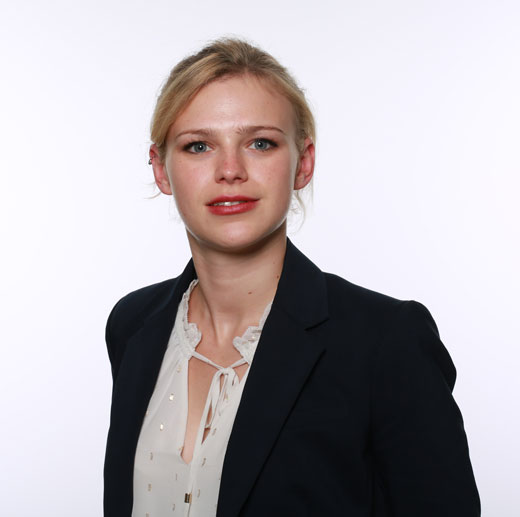 Sabrina Brookfield
University
University of Aston

Degree Studied
IT Management for Business

Programme
Graduate Programme

Business Area
Information Security Division
I choose the Bank for a number of reasons. Everyone I spoke to said how collaborative and friendly Bank staff were and how much the values really affected the culture. I really wanted to work in technology but not in the technology sector and I had already worked in finance services so it felt like the perfect fit. There was a strong emphasis placed on learning and development, not only within the graduate scheme with the Central Banking Qualification but also on the job, with plenty of opportunities for shadowing and cross-divisional working.
I really enjoy the culture in the Bank, there is a real emphasis placed on wellbeing and taking an initiative not only in the work we do but also in the way that we work. A lot of the work I do has a unique sector overview and could not be done in the same way anyway else but requires collaboration with other organisations. I feel that the work I do has real world impact and its working towards the mission of the Bank. You cannot also help but enjoy working in a building like the Bank.
I thought the culture of the Bank would be much more traditional and it would be harder to get across ideas. A lot of staff members work from home or hot desk and there are plenty of opportunities to express ideas for work and the Bank as a whole. There is a register for opportunities across the Bank and you can shadow just about any team within the Bank. I did not expect to have much responsibility in my first year but I am a team lead on a project and produce reports going to senior management.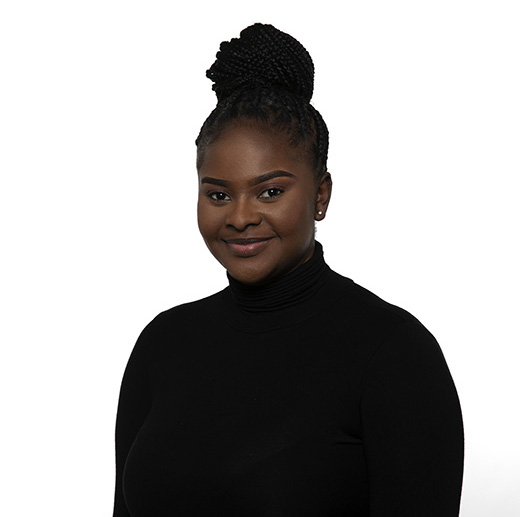 Janet Siwoku
University
BPP Business School

Degree studying 
Chartered Management

Programme 
Degree Apprenticeship

Business Area
Technology
I chose to do a Degree Apprenticeship because I wanted to enhance my technical knowledge of organisations and the wider macro and micro economy alongside my practical day-to-day experience. 
It has definitely increased my technical knowledge and helped me to view the organisation in a holistic way. I've studying modules such as:
How organisations behave
The business world
Money matters
Managing business operations and technology at work 
The study ties in closely with my day-to-day role and that's highly advantageous. I knew it would improve my analytical skill set but it has also massively improved my time management and my ability to prioritise.
As part of completing this Degree Apprenticeship, I've also been given membership to the Chartered Management Institute (CMI). This is an accredited professional institution for leadership and management.
One of the main reasons I undertook this degree is because the Bank of England fully fund it. So I'm not indebted to any student loan. 
I usually study for one day during my working week. Undertaking a Degree Apprenticeship alongside a full time job is a huge commitment and requires a lot of hard work. But I would definitely encourage it.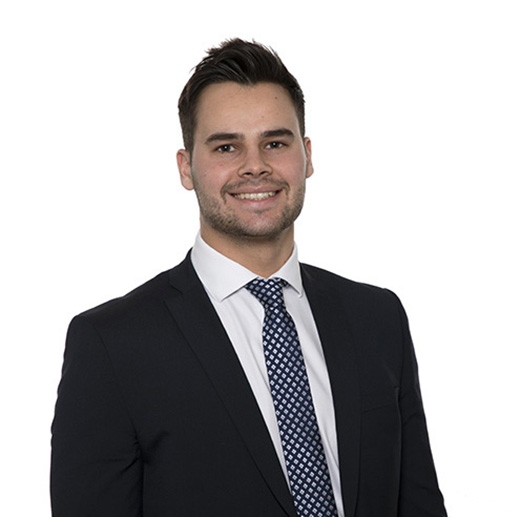 Ryan Lovelock
University
University of Exeter (via distance learning)

Degree Studying
BSc Digital and Technology Solutions

Programme
Degree Apprenticeship

Business Area
Financial Stability, Strategy and Risk
I picked an apprenticeship over going to university. Firstly because I wasn't 100% sure what I was most passionate about when I left school. And secondly, because I knew I could gain valuable work experience at a great organization while gaining a high quality degree.
I chose this course because I knew I would learn how to enhance my workplace productivity and increase my proficiency in a number of skills. So far, I have learnt and applied:
specialised programming techniques across various languages
the processes of IT project management
some techniques in web development. 
I've always been interested in tech and the benefits  it can have on workplaces. I knew that by taking on this course, I would increase my skills massively and be able to apply them at the Bank of England. 
The course was fully funded and I got lots of support. I also had the opportunity to visit the university for a residential trip, so I got some experience of student life.
This degree has had a huge impact on me personally. It has motivated me to learn new skills that can aid the work that I do here.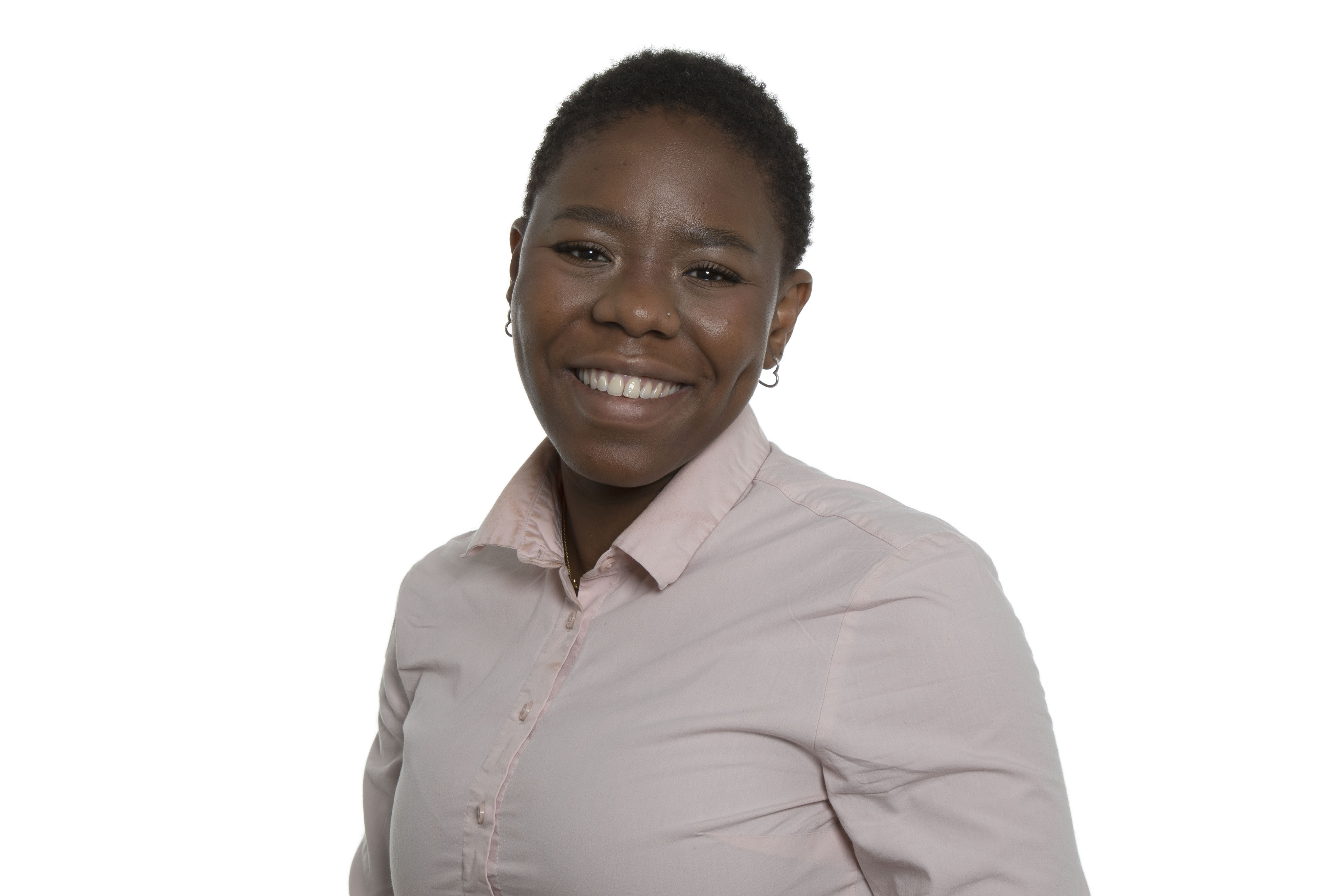 Kim Nyamushonongora
University
University College London

Degree Studies
Economics

Programme
African-Caribbean Scholarship

Business Area
FSSR
I joined the Bank for many reasons. The mission of the Bank is completely unique - there is nowhere else in the country where you are supporting monetary and financial stability, the work is so current and forever evolving, keeping you interested every day. I always wanted a career where I felt like I was giving back and that is exactly what the Bank of England does. The Bank does not work for profit, it works to help the people of the UK.
The culture at the Bank is incredible. Everyone is incredibly welcoming and always happy to help in any way they can. The work is really collaborative, you get to work with and meet people from all over the Bank and interesting external contacts from many different places in the world! Wellbeing is a top priority in the Bank, something which you do not get in every workplace. Everyone is continuously learning at the Bank - with so many learning and development sessions available on lots of different topics, as well as seminars given by people from all over the Bank, you will never get bored.
The African - Caribbean Scholarship was a brilliant opportunity. The Bank places a lot of emphasis on diversity and inclusion shown by programmes like the African - Caribbean Scholarship. I was able to attend many sessions where we got to develop and improve many skills, I was also appointed a great mentor, who helped me throughout my internship and I am still in contact with now. All the scholars had a really great Q&A session with the Governor - it was amazing that he took the time to speak to us. The African - Caribbean Scholarship helped me complete not only my internship at the Bank but also my final year of university and I have been lucky enough to come back on the Graduate Programme, something which may have not been possible for me without the scholarship programme.
This page was last updated 28 June 2022