Biography
Lyndon left the Bank at the end of June 2021.
Lyndon Nelson took up the role of Deputy CEO of the Prudential Regulation Authority on 1 March 2016. In this capacity he chairs the main executive decision making meetings on supervision, policy and risk issues and is the Executive Director for Supervisory Risk Specialists and Regulatory Operations. Prior to this role, Lyndon was the Executive Director for UK Deposit Taker Supervision. He is a member of the Bank's Executive Director Committee and Executive Risk Committee. He represents the UK in the Basel Committee on Banking Supervision.

Lyndon has a strong background and experience in risk management, regulation, economics, finance and public policy. In thirty years (at the Bank of England and Financial Services Authority) he has been involved or been responsible for all of the major developments in risk assessment, culminating with the development of ARROW II and his tenure as FSA's Chief Risk Officer. His risk management approach draws extensively on his experience of supervision of banks and securities firms. Lyndon can claim to have supervised all of the major UK and US banking and investment banking institutions at one time or another.

Lyndon has been very committed to education and improving the ability to manage risk and financial crises. He has jointly devised and led crisis simulation exercises and training on financial stability and risk management for both domestic and international organisations. He is regularly asked to provide technical assistance to regulators, legislators and international organisations. He is also a Basel Core Principles Assessor for the IMF.

Lyndon has been responsible for many change and transformation programmes in his career. He was responsible for the FSA's strategic performance management framework and was part of the Bank team that established the Bank's Financial Stability function, including editing the first editions of the Financial Stability Review. He took on the responsibilities of the Managing Director of Risk during the first phase of regulatory change at the FSA and helped to develop the UK's macro prudential framework working extensively with the Financial Policy Committee.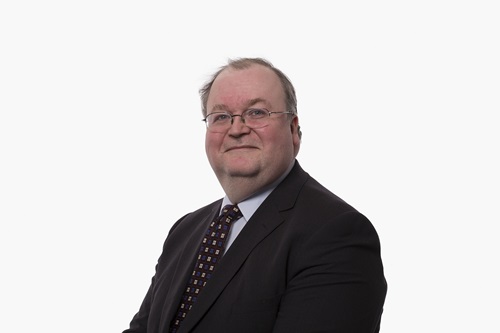 Latest news and publications
This page was last updated 17 February 2023
Give your feedback